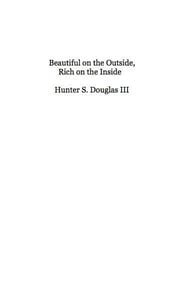 $

20.00
After exhausting all areas of the upper tier dating scene, i decided to try out the "common mans" dating method. www.craigslist.org. With the help of my professional typist Annette, we composed an advertisement for a man as beautiful and as rich as myself to find a suiting companion to share in my luxury and wealth. needless to say, I am still looking...
The ad ran around the world on craigslist throughout most of 2006
Beautiful on the Outside, Rich on the Inside
About Me:
I am rich, and when I say rich, I mean I am dictating this to my professional typist while I am sailing to St. Kitts. So forgive me if there are any grammatical errors, you see she's been with the family for many years and we would just hate to leave her. Anyways, my interests range from hedge funds to diamonds, from socialites to tennis, from myself, to well, myself. I not only attend benefits but I throw benefits as well. (the photo Annette has attached at the bottom of this page is from the Hurricane Katrina Benefit that I graciously hosted in December of 2005). When I'm not rowing crew, I can be found strolling through my Vineyards in the Napa Valley.
About You:
You should be interested in riding on yachts, horse drawn carriages, or in my vast collection of expensive Italian automobiles. More importantly, you should be interested in me and what i do (see above). I want to come back from a long day at the polo fields and not haveto ask you to ask the "help" to read to me during my massages. You should be gracious and graceful and dependent and dependable.
if you exceed at my qualifications for a companion, then one must electronically mail myself. Annette will be answering all replies and filtering out unworthy companions. The TOP 5 candidates will then be reviewed by myself, and I, and I alone will choose.
I bid thee farewell.
SAMPLE RESPONSES.
- every response i received is in the book.
Date: Jan 4, 2006 9:45 PM
Subject: Beautiful on the Outside, Rich on the Inside - 24
you my friend are a doucebag...what woman would want to date a pompas ass like yourself...the sad thing tho is that i know there are woman out there in the world who really only do care about money and not the personality that goes along with it...so unfortunatly you will wind up with some beautiful ditz girl and you can both have meaningful conversations while you have your massage
Date: Jan 4, 2006 10:09 PM
Subject: Beautiful on the Outside, Rich on the Inside - 24
You are an ugly, egomaniac. Good luck to the poor girl that gets stuck with your pathetic, pretentious self.
F.Y.I your not beautiful either, so screw you pig.
Date: Jan 5, 2006 12:31 PM
Subject: Are u for real?
Just want to let u know that you shouldn't say all those things if you to cacth a girl she should really love for who you are!
Money does not bring happiness,
Anyways good luck to you
I don't even know why I am writting that to you I should be more concern about getting a job to pay my rent
See ya